"ANOTHER WORLD IS NOT ONLY POSSIBLE, SHE IS ON HER WAY. ON A QUIET DAY, I CAN HEAR HER BREATHING." — ARUNDHATI ROY
Women On The Frontlines Of Animal Advocacy
The Unbound Project is a We Animals Media Initiative that celebrates contemporary and historic women at the forefront of animal advocacy worldwide. We invite you to join us on our journey as we get to know these incredible women and hear about their challenges, the dangers they've faced, their triumphs, their sacrifices, their joys, and the solutions they are finding for animals.
Animal advocacy is continually evolving, growing, and challenging the status quo. Unbound has told the stories of women from past eras whose efforts for animals are largely forgotten today, and chronicles the history that is being made right now. This is, in many ways, a living archive. Women's achievements in social movements have consistently been erased or downplayed – Unbound celebrates and meticulously documents the women doing this work to ensure that the contribution of women to the animal protection movement is not lost.
Unbound inspires our audiences to make the world a kinder, gentler place for all species. Far too often people believe that they do not have enough time, money, or expertise to get involved in animal advocacy. Many of us also misunderstand what it means to be an "activist." Unbound aims to challenge those notions and to demonstrate through these influential and pioneering people how we all can make a difference for the animals with whom we share this planet.
Unbound is a project of We Animals Media, co-founded by award-winning photojournalist Jo-Anne McArthur (founder of We Animals Media) and Dr. Keri Cronin (Department of Visual Arts, Brock University).
We especially welcome nominations highlighting the work of women of colour (BIPOC), LGBTQ2+ women, and women with disabilities.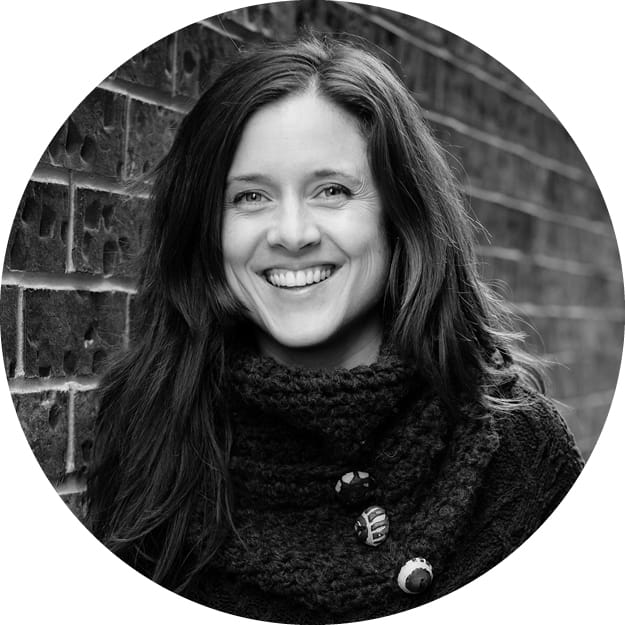 Jo-Anne McArthur
Co-founder / Photographer
Jo-Anne is an award-winning photojournalist and the founder of We Animals Media. She has been documenting the plight of animals in over sixty countries for almost two decades. She is the author of three books, HIDDEN: Animals in the Anthropocene (with Keith Wilson, 2020), We Animals (2014), and Captive (2017), and was the subject of Canadian filmmaker Liz Marshall's acclaimed documentary, The Ghosts in Our Machine. Jo-Anne's work has received awards from competitions including Wildlife Photographer of the Year, Nature Photographer of the Year, and BigPicture, and she has juried for World Press Photo and MontPhoto.
Keri Cronin
Co-founder / Writer
Dr. Keri Cronin is an Associate Professor in the Department of Visual Arts at Brock University (St. Catharines, Canada). She is also a Faculty Affiliate in Brock's Social Justice & Equity Studies graduate program and a founding member of the Social Justice Research Institute at Brock. She is the author of Art for Animals: Visual culture and Animal Advocacy, 1870-1914 (Penn State University Press, 2018) and the co-editor (with Kirsty Robertson) of Imagining Resistance: Visual Culture and Activism in Canada (Wilfrid Laurier University Press, 2011). Her current SSHRC-funded research project is an exploration of the intertwined human-animal histories in the Niagra region of Canada.
Torrance McCartney
Project Coordinator
Torrance McCartney has been an advocate for animal rights and vegan philosophy since childhood. Having dedicated much of her life to animal welfare, Torrance has volunteered countless hours to animal fostering/caregiving, animal sanctuaries and advocacy organizations worldwide. She brings over five years of experience in large-scale project coordination, a passion for inspired teamwork and a commitment to creating a world where respect and freedom are the birthrights of all sentient beings.
Pei F. Su
Advisory Panel Member
Pei F. Su is the founder and Chief Executive Officer of ACTAsia. Pei has been working for the compassionate movement for almost 30 years. Established in 2006, ACTAsia works to bring about a sustainable and compassionate world. By educating children, consumers and professionals, ACTAsia promotes kindness and compassion for people, animals and the environment among Asian societies. ACTAsia's Caring for Life children's education, an award winning programme, is focused on educating younger generations to a deeper level of understanding of the interdependence of all living beings. It is the world's first comprehensive humane education curriculum & lesson plans for primary school children aged 6-12 years. Since its inception, the organization has taught more than 100,000 students and trained over 3,000 educators.

Prior to that, Pei worked for the World Animal Protection (WAP) where she was Asia Project Manager and Member Society Director. In 2005, she initiated and co-organised a four-week capacity building resident course in Italy for young leaders in animal welfare worldwide. Both Pei and ACTAsia have won numerous awards in China and internationally.
Marbella Fernández
Advisory Panel Member

Marbella is a biologist and animal activist in Mexico, with experience in undercover investigations and corporate campaigns, she has been working for farmed animals non-profits in Mexico for more than 5 years, she has been in communication and constant collaboration with activists from various countries of the Global South, Europe and the United States. She currently works for The Humane League.

Cristina Diniz
Advisory Panel Member
Cristina is currently the Senior Coordinator for the Open Wing Alliance in Latin America, in which she sums up and acts on her most pressing passions: ecojustice, animal liberation, professionalization and recognition of non-for-profit workers, community building, and empowering voices of activists from the Global South – especially latin women! She has a degree in International Relations and an MBA in Social Innovation Management, and has additionally been studying Philosophy of Complexity and Systemic Change for the past two years.
Cris believes that only by acting systemically, with strong and empowered communities, we can make the world a better and safer place for all minorities. She is now based in the Northeast of Brazil – Fortaleza, Ceará – but has previously lived and worked in seven different countries doing non-for-profit work, experiences that were crucial for her understanding about how much change we might be losing if we are only giving voice and space to English speakers.
Christopher Eubanks
Advisory Panel Member
Christopher "Soul" Eubanks is a climate, human and animal rights activist that was raised in Atlanta, GA and has dedicated himself to doing advocacy work that combats all forms of injustice. After learning the horrors of animal exploitation Christopher became vegan, began doing community organizing and has helped co-organize Atlanta's first ever animal rights march. Christopher plans to use education, public speaking and creativity as tools to advocate for the climate, a vegan lifestyle and the end of all forms of injustice.
Cindi Saadi - Website
Cindi is a vegan animal rights advocate with a special place in her heart for farmed animals and sea dwellers, as well as for rescue dogs with very special needs. She is a writer and web consultant for nonprofits and small businesses. Her current passion project involves writing for the animals. She lives in the U.S. on the coast of the Atlantic Ocean where you might find her doing a beach clean-up with her sister and their "Pack."
Helen Farrell - Social Media
Helen is a vegan and animal advocate living in the UK. She works as a marketer and writer, and uses these skills to support her passion for making the world a kinder, fairer and more peaceful place for all beings. Helen works with dog and cat rehoming charities in the UK and Bulgaria, gives talks at schools about our relationships with animals and is a keen street activist.
Anna Mackiewicz
Writer
Anna Mackiewicz is an animal advocate and writer based in Sydney, Australia. She worked in social justice and community development programs both in Australia, Mexico and Tanzania, before turning her focus to animal rights issues. She continues to work on community projects related to food justice and veganism, hoping to empower others to build kinder, more sustainable relationships with the Earth. She also teaches yoga, writes poetry, and is an enthusiastic foster mum to the cutest dogs.
Evan Shamoon
Writer & Artist

Evan Shamoon is a writer, media artist, and animal advocate based in Los Angeles, CA. His writing has appeared in publications such as Rolling Stone, Laika, Tenderly, and Orb, while his audio-visual work can be found at vimeo.com/giantmecha.
Isaac Lawrence
Photojournalist
Isaac Lawrence is a photojournalist based in Hong Kong. He has worked in Australia, Hong Kong, and throughout South East Asia. His work includes editorial, documentary, corporate, and event photography.
Isaac's work can be found in and has shot for Agence France Presse, New York Times, The Washington Post, The Guardian, Time, Asian Investor Magazine to name a few.
Isaac has covered assignments for Non-Government Organisations in Vietnam and Cambodia. These include: Vietnam Vision Project, UNICEF, Friends International, and Mines Advisory Group.
Kelly Guerin
Photographer and Filmmaker

Kelly Guerin is a documentary filmmaker for animal rights based out of Denver, Colorado. In 2014, she graduated with Latin honorific degrees from the University of Colorado for her research on Western cultural rejections of vegan philosophy. She works independently and alongside non-profits to create films exploring humanity's relationship with non-human animals.
Sabina Diethelm
Photographer
Sabina Diethelm is a freelance photographer based in Winterthur, Switzerland. She is passionate about creating beautiful and meaningful imagery of people, animals and their stories that go beyond the obvious. Having worked as a freelance journalist since her teens while studying languages and later becoming editor-in-chief of a magazine, she knows the importance of good storytelling and how much images can move us.
Her work has been exhibited at the largest photography exhibition in Switzerland (photoSCHWEIZ) twice and published in several magazines.
Thomas Machowicz
Photographer & Videographer
Thomas Machowicz is an American documentary photographer whose work focuses on social issues and animal conservation.
Chris Shoebridge
Photographer and Filmmaker
Chris Shoebridge is a self-taught photographer and filmmaker based in the UK and Europe. Originally working with organizations like the BBC, the National Trust, and Swim England, Chris is now focused on animal protection and veganism, producing short documentaries, undercover investigations, and promotional films to help bring about a kinder world. His work has appeared internationally, in more than thirty magazines, and has been exhibited at the BFI in London.
Francesco Pistilli
Photographer, Cinematographer, & Professor

Francesco Pistilli is an Italian documentary photographer, cinematographer and photography professor. He is the recipient of the World Press Photo award 2018 (3rd Prize | General News Stories) for his series Lives in Limbo. Francesco frequently works for NGOs and foundations. His work has been published and distributed widely on several international magazine and media outlets including: TIME, National Geographic, Nature, Liberation, BBC, M le Monde, L'Espresso, Internazionale, Politico, and others.
Itsuka Yakumo
Photographer
Photographer, graphic artist. Areas of activity encompass a broad array of work that goes beyond the boundaries of industries, borders, and media, such as advertising, stage photos, video production, CI, product design, and documentaries. Engages in animal rights activities and himself is a vegan. Resides in Tokyo with his rescue cat.
Martina Victoria Zamudio
Photographer

Martina is a photographer and activist from Argentina. She started her career in 2012 photographing abandoned dogs, and from that moment on, she has tried to help animals and the planet with a combination of her two favourite activities: photography and communication. In 2021, she edited her first photobook called Salva, a book about the activists who stay in front of the slaughterhouses (The Save Movement). Also during 2021, she co-created an online activist training. Prior to that in 2020, Martina created a social media community called SomosMilesOrg, where she and others created campaigns against pig farms, as well as initiated campaigns to fight for the rights of other animals.
Sayara Thurston
Writer
Sayara Thurston is a Montreal-based animal advocate and writer. Before joining the Unbound and We Animals teams, she worked as the farm animals campaign manager with Humane Society International/Canada. Her articles on farm animal protection have been published in The Toronto Star, The Montreal Gazette, The Hill Times, The Vancouver Observer, The Huffington Post, and more. Originally from Australia, Sayara holds a Master of Peace and Conflict Studies from the University of Sydney.
Victoria de Martigny
Photographer
Victoria de Martigny is a Canadian freelance photographer and animal rights activist based in Montreal. Her photography is aimed at inspiring people to become more active in their efforts to help animals and to expose the reality that animals are subjected to in animal exploitation industries. She is a member of the Animal Protection Party of Canada, North America's first political party dedicated solely to the protection of all animals and the environment.
Every donation makes a difference and we are thankful for each individual contribution. We are grateful for the grant support we currently receive from Open Philanthropy Project and Animal Charity Evaluators.


We would also like to thank the following individuals and organizations for their previous support of the project: