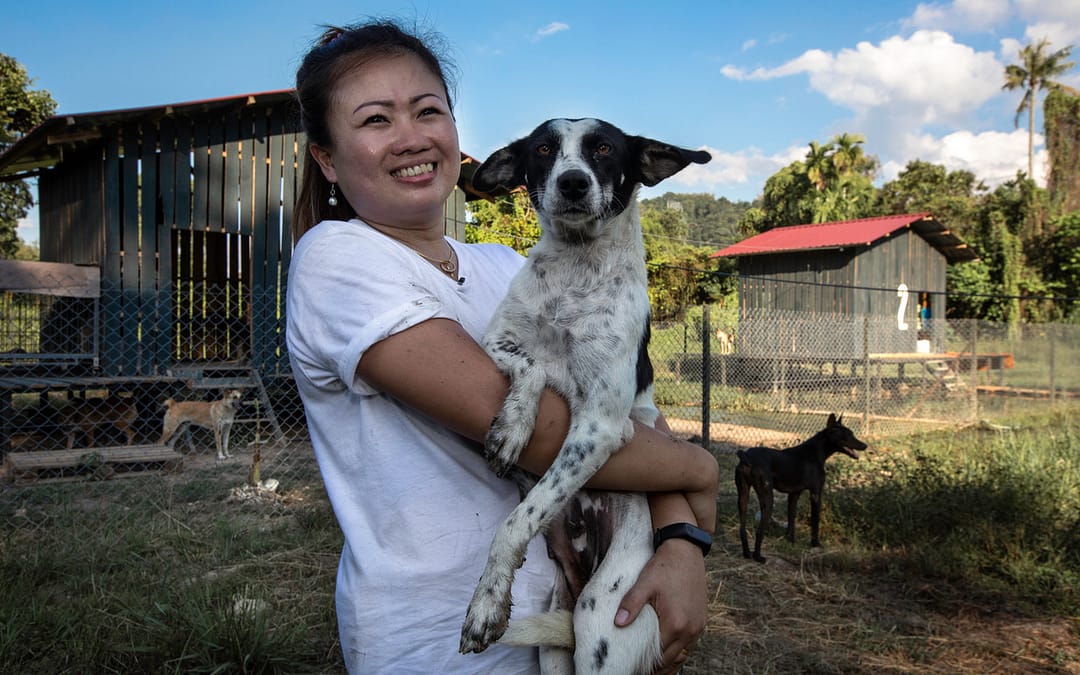 "We want to make Sabah a place where every animal is valued and protected."
Tracy Hilda Dukim co-founded the nonprofit organization Borneo Animal Welfare Society, Sabah (BAWSS) with her friends when witnessing firsthand the desperate need for population control throughout Malaysia. Under Dukim's leadership, BAWSS advocates for Borneo's stray cats and dogs through innovative, educational and humane programs.
This is Unbound's first project in collaboration with world-renowned filmmaker and photojournalist Aaron Gekoski.
What led Gekoski to tell Dukim's story?
"Having lived in Sabah for three years, I first became aware of BAWSS via their educational programs and mass sterilization drives. Their achievements – as an all female enterprise – are remarkable given they are operating in a predominantly patriarchal society, and a place where attitudes towards strays can be apathetic at best. The women work relentlessly in order to help cats and dogs in Sabah, seeking little recognition for their endeavors. This short film shines a light on their incredible efforts."
Directed by Aaron Gekoski