"It's really not about us, it's about what we can do while we're here."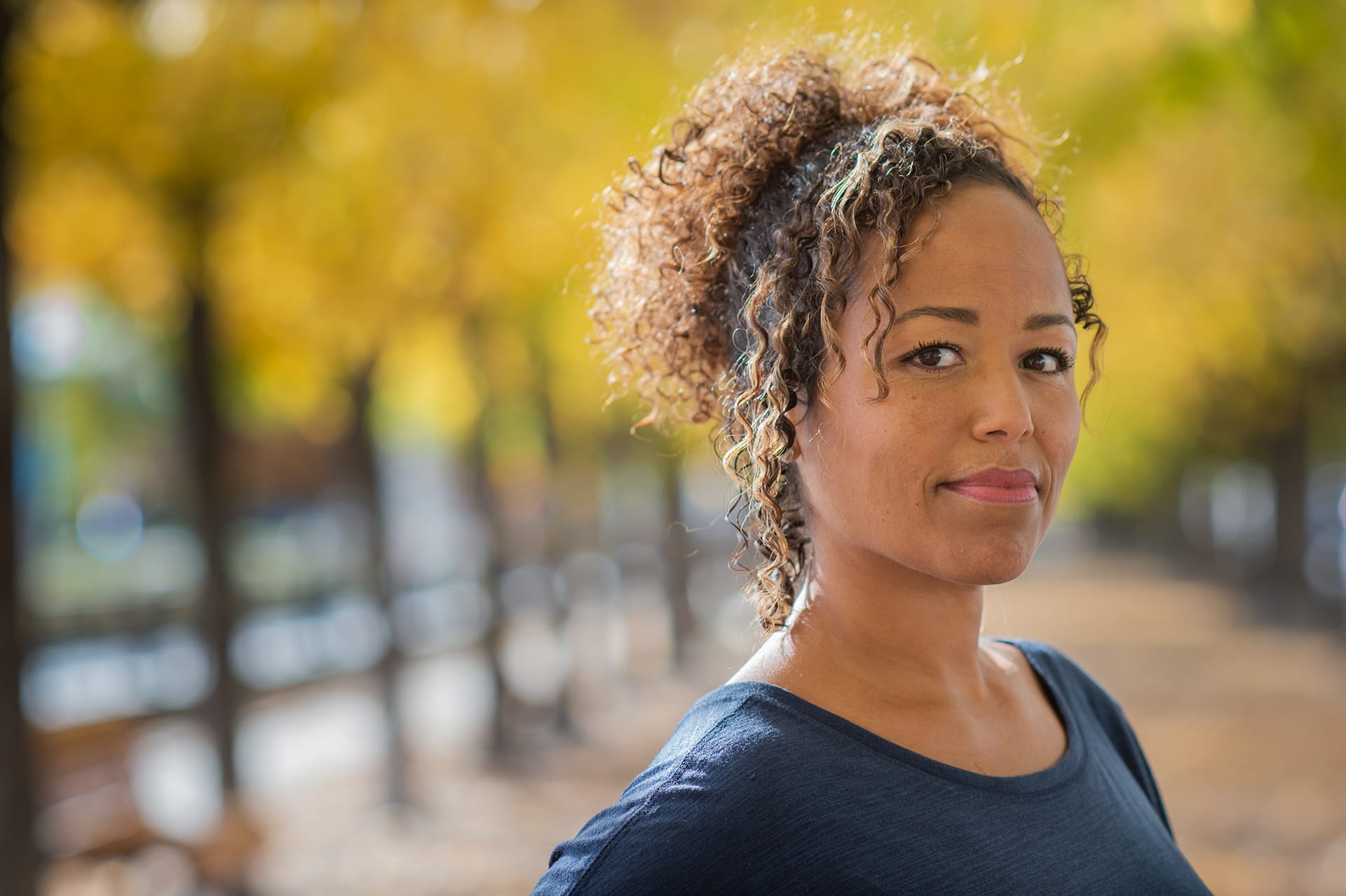 Seba Johnson made history before she was old enough to drive a car. Before she became the youngest Alpine ski racer in Olympic history and the first black female to compete in Olympic skiing, however, she had already lived a childhood that was, at the time, relatively exceptional: from the day she was born, Johnson was raised vegan.
Johnson's childhood was far from perfect; her family was violently attacked for being interracial and her mother was accused of child abuse for raising her children on a vegan diet. And while Johnson feels deep gratitude for having been raised the way she was, it also took its toll. "You understand exactly what's going on when you're eating across the room from someone," she says. Dealing with the grief of knowing what happens to animals from a young age was a heavy burden to bear, especially at a time before vegan diets had become as well-understood and mainstream as they are today.
"It's really not about us, it's about what we can do while we're here"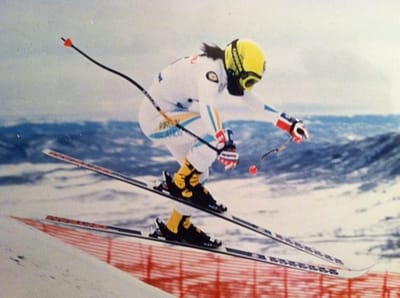 The fact that she was a vegan was especially scrutinized in Johnson's life: at just fourteen years old, she participated in the 1988 Winter Olympics, making history for both her age and her ethnicity. A year later, however, it was her conviction as a vegan that propelled her into the spotlight more than her youth. In 1989, Johnson was disqualified from a World Cup downhill race for refusing to wear a suit that was made with leather, even though she had her own vegan suit that was competition-compliant (procured from German designer Willy Bogner after much searching and effort by Johnson). Her disqualification made headlines: "The next day it had more press attention that the winner of the race," she says. Her mother criticized the race's decision as racist, which Johnson acknowledges could have been a motivating factor behind the competition's rigidity.
"I've experienced racism within this movement"
It wouldn't be the last time that Johnson's ethics impacted her skiing career. After competing in her second Olympic Games at the age of 18 in Albertville, France, she qualified for the 1994 Winter Games in Lillehammer, Norway. Johnson made the decision to boycott the Games, however, due to Norway's resuming of commercial whaling in 1993. She never raced professionally again.
Today, Johnson is a speaker and also works as a special ed assistant. Being around children gives her hope, she says. She describes seeing "their light and their energy every Monday morning," as life-giving, along with the relationship that she has with her dogs and her sister.
Like many activists, Johnson has struggled with mental health issues. She witnessed the brutality of humans at a young age through the violence directed at her family. She also remembers learning about animal testing for the first time in literature her mother received in the mail from an animal protection organization. "There was one in particular where these two young monkeys were holding onto each other tightly – it reminded me of me and my sister, Zuely, when we were scared," Johnson says. She empathized deeply with the monkeys' suffering and, although she already agreed with her mother's choice to raise her and her sister as vegans, this solidified her feelings about animal abuse.
Johnson uses her role now as a teacher's assistant to talk to children about the truth about what happens to animals. She objects to the way that children are not only kept in the dark, but actively misled about the treatment of animals. "It's so important," she says, to tell them the truth. She uses age-appropriate language, but she doesn't hide the facts. It gets a mixed reaction from parents – sometimes even children themselves, one of whom angrily declared that cows made milk for her as well as for their babies – but Johnson laughs it off. It's worth it. "It's really not about us, it's about what we can do while we're here," she says, and her goal is to reduce harm in whatever way she can.
"The animals can't afford for you to get comfortable speaking. If you stutter, oh well. If you have stage fright, take yourself out of it, think of who you're speaking for."
Johnson speaks with a sense of urgency, and not only because of her deep understanding of the scale of animal suffering. In 2008, she was almost killed in a horrific skiing accident. She broke her pelvis in three places and was bedridden for three months – and had to learn to walk again. "We all have to realize that the next day is not guaranteed," she says. The ordeal pushed her to take her activism to the next level. "Don't wait. Do something now," Johnson says to those looking to get involved. People ask her regularly about what they can do, especially if they don't have her composure as a speaker. Johnson simply says that it doesn't matter, that the fight is too big. "The animals can't afford for you to get comfortable speaking. If you stutter, oh well. If you have stage fright, take yourself out of it, think of who you're speaking for."
Besides, she says, activism takes so many forms. "Whatever your profession is or whatever your talent is, there's an opportunity to speak up and help animals in any way you can. If you're an artist, you can share your message through your art; if you're a teacher you can introduce the idea of veganism and animal rights. Even in the grocery store, you can loudly say to the fellow who works there, 'Excuse me, do you know where the vegan section is?'" to raise awareness and drive demand.
"We're all working for the same thing. We must not be oppressive of one another."
Johnson is a determined woman who, while she gained the spotlight early on, hasn't had an easy run in her life as an activist. "I've experienced racism within this movement," she says. But she kept fighting. Her life, she believes, is not her own, but rather that she has a duty to protect those who are suffering. She does believe though, that activists must be kinder to each other, and, though she's only recently come to realize, to ourselves: "I just hope that if we are truly trying to make a difference in the lives of animals that we remember to include human animals, one another. We're all working for the same thing. We must not be oppressive of one another."