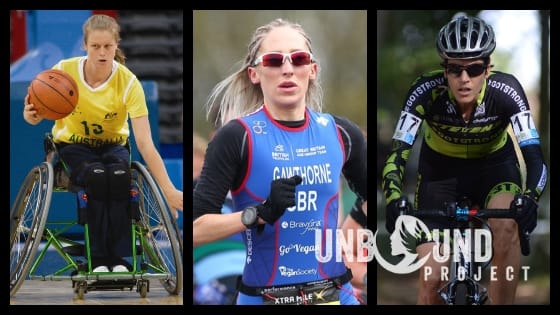 "Our lives become so much more valuable when we are achieving not at the expense of others."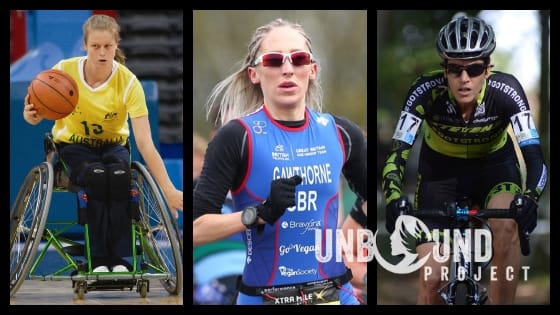 As veganism and plant-based diets become more mainstream, we're seeing an increasing number of athletes embracing the power of plants to fuel their sporting achievements! Stretching their influence beyond the dinner plate, these individuals are highlighting the benefits of a vegan lifestyle to a global audience – using their success in sport as a platform for raising awareness and inspiring change.
Meet ten women who are blazing trails both in and outside of the sporting arena and amplifying the voices of vegan and female athletes alike.
Fiona Oakes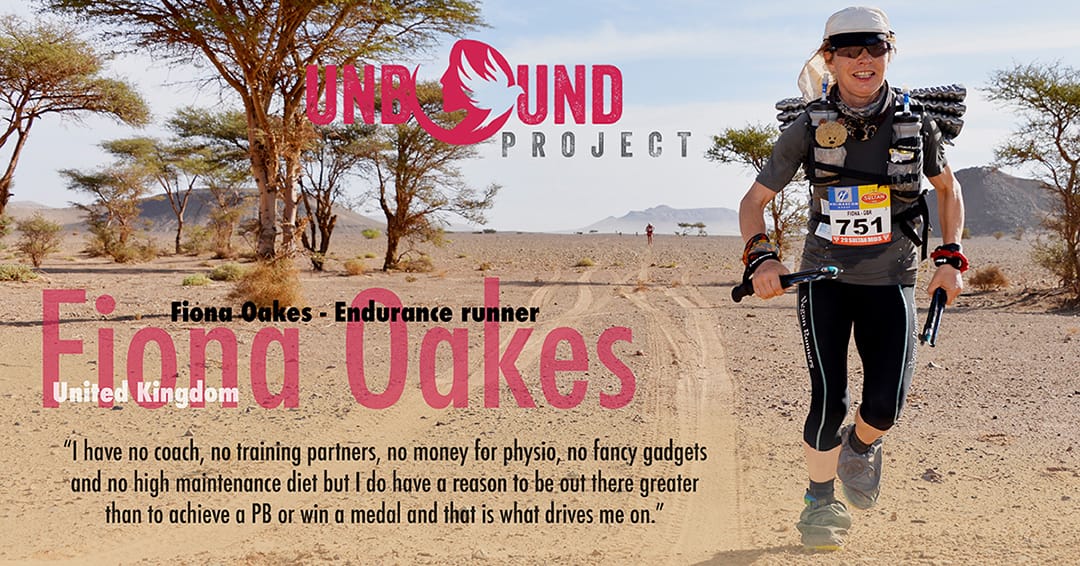 Fiona Oakes, 48 and vegan since the age of six, has completed over 50 marathons and holds four world records. In 2012, she became the first vegan female to complete the Marathon des Sables (also referred to as "the greatest footrace on earth") – a racing event which involves running six consecutive marathons across the Sahara Desert, and in 2013 she became the fastest woman in history to run a marathon on all seven continents (in terms of the total number of hours taken).
To top things off, she also founded and runs Tower Hill Stables Animal Sanctuary, where she lives with her partner Martin and the sanctuary mascot Percy Bear, who joins Fiona on all of her races (and who has a large online following!). The sanctuary spans five sites and provides a home for life to more than 450 rescued animals. Oakes' tremendous drive comes from her lifelong passion to speak up for those who need our help.
"The actual reason for me being in sport at all was to promote veganism. I set up Tower Hill Stables Animal Sanctuary when I was in my twenties as a natural progression in my journey of wanting to help animals. It was soon after starting the rescue in 1993 that I realised it was the answer for the animals I could physically help and nurture but it was only addressing the symptoms rather than the cause of why they were arriving here in the first place. My simple logic was: the better I could run, the better I could prove my point that a long-term plant-based lifestyle is not prohibitive to anything – even the toughest endurance challenges in athletics."
Follow Fiona Oakes' life-saving work and advocacy efforts on Instagram and Facebook.
Seba Johnson
Seba Johnson is the youngest Alpine ski racer in Olympic history, competing in the 1988 Winter Olympic Games in Calgary, Canada at just 14 years of age. She was also the first black female to ski at an Olympics. A vegan since birth and powerful advocate for animals, Johnson has lived through a notable shift in attitudes towards plant-based athletes and has great visions for what the future of sports could look like if that shift continues.
"Athletes are no longer listening to the propaganda of eating animals' bodies to thrive in their sport. It's evident that in order to have strong bones, a clearer respiratory system, faster recovery, clearer focus and stamina, athletes are choosing plant-based foods to fuel their bodies. Top athletes around the world are becoming more vocal about switching to veganism. When athletes worldwide are embracing plant-based living it will revolutionize the way sports are played. I envision a complete revamping of equipment and those "sports" (ab)using animals will cease to be. Athletes will become conscious of the individuals their particular sport exploit via the manufacturing of their clothing, equipment, etc. and that exploitation also extends to the individuals making the sporting goods. How are they treated, what kinds of hazardous chemicals are they exposed to, are they forced to work in dangerous factories, endure long hours, underpaid, unpaid or live in extreme conditions? These are things I envision being improved upon once we funnel our plant-based consumption into every aspect of our lives, athlete or not. Each year animals are being slaughtered by the billions, suffering at the hands of humans. Your voice is far-reaching as an athlete, so I emphatically encourage you to use whatever talents you were born with, or can muster up. Use your sporting career as a platform for promoting veganism and for advocacy, and help shift the paradigm by eradicating the use of dead or live animals in sports."
Read more about Johnson in her Unbound story and follow her advocacy efforts at sebajohnson.com and on Instagram.
Hulda B. Waage

Born and raised in Iceland, leading female powerlifter Hulda B. Waage started competing in 2011 and has since set 32 national records, including National champion and Cup holder 2016, 2017 and 2018 — all fueled by plants! Waage draws her inspiration from being a mother and is proud to be a role model to her two daughters.
"To make veganism BIG we need to talk about it and be proud of it. I've been working hard towards my goals in my sport and I use social media to show what I am doing and how it is working. Every chance I get I use it to talk about subjects that are important to me in a calm and respectable way and I always take the time to answer questions. I hope I get more opportunities to do my fair share of activism using my sporting talents."
Waage's advice to other women in sport who are considering shifting to a plant-based diet:
"Take your time to adopt. Focus on fruits, veggies and beans and with time you can try out new foods like tofu, seitan and soy products. Talk to those sportswomen who are making great progress on a plant-based diet. I always take the time to answer questions, so please don't hesitate to reach out."
Follow Waage's progress in sports on Instagram and Facebook.
Sarah Stewart
Australian wheelchair basketball player and three-time Paralympian, Sarah Stewart is shooting some serious hoops and showcasing the benefits of plant-based power to a global audience! Stewart has been vegan for 24 years, and started playing wheelchair basketball about 17 years ago. Since then, she has had a decorated career in the Women's National Wheelchair Basketball League (WNWBL), including being named in the 'WNWBL All-Star Five' ten times.
"I did not know any other athletes that were vegan at that time, and my coaches definitely didn't. I have always well-researched everything I am interested in and passionate about. I did a lot of research about wheelchair basketball games, rules and training techniques as soon as I found the sport and got the opportunity to play. And similarly, by the time I started playing wheelchair basketball, I had done many years of research into a lot of different aspects of veganism – animal biology, environmental impacts, health impacts, farming practices, etc. I was confident in my ethical reasons for being vegan – to not kill, and to reduce pain and suffering; but also in the happy off-shoots of health and environmental benefits. I had coaches who couldn't understand what I was doing, and tournaments – especially overseas, where it was incredibly difficult to get food. Luckily, because I was knowledgeable about what I needed to eat, was strong in my convictions, and well prepared, they could not find fault in what I was doing – and in the end I was often complimented on how well I ate, and how well I performed through our longer, more gruelling tours."
After injuring herself when she was 16, Stewart developed dystrophy, and turned to wheelchair sport at the end of 2001. In 2004, she represented Australia at the Athens Paralympics, bringing home a silver medal and then a bronze from Beijing four years later. In her third Paralympics, Sarah and her team again won silver in London.
"People with a disability are often treated as "lesser than" in society, and not encouraged to be academic, to be athletic, to be compassionately connected to the world, or to make informed, healthy choices about their lives. I've found that a lot of us with a disability can get so worn out just advocating for our right to exist, to be able to participate, to have a voice; that we often don't have much time or energy to hear about or focus on other issues. Given that, it is quite encouraging how many people within that context will still appreciate how I'm living my life, ask questions about being vegan, and research veganism themselves – because they do care about animals."
Stewart enters each game with the aim to play hard and play well. Her goal in life is to achieve everything she sets her mind to with honour and respect, and above all with a smile. With three medal-winning Paralympic campaigns now under her belt, her impressive skills and sheer determination to do what she does well has made her a valued member of the Australian Women's National Wheelchair Basketball team. Alongside her sporting commitments, Stewart dedicates a lot of time to giving back to the community and sport through coaching and committees.
Follow Sarah Stewart's sporting progress on Facebook and Instagram.
Dr. Anastasia Zinchenko
Dr. Anastasia Zinchenko is an international level powerlifter, bodybuilder and scientist! She started lifting weights and transitioned to veganism at the same time. Three years later, she represented Great Britain at the Bench Press World Championship in South Africa.
With a PhD in biochemistry from the University of Cambridge, Zinchenko researches and writes about sports nutrition and exercise science – and is also a passionate health and fitness coach. She applies general research findings to a plant-based diet in order to help others to reach their strength and body composition goals in the best way possible.
"For me it is very important to show that a person can build strength and muscle and be a successful competitor as a vegan. It is a myth we often hear that vegans can't build muscle and the athletes who are successful have built their muscle eating meat and switched to a plant-based diet afterwards. I am one of the multiple examples that it isn't true. I became vegan and started strength training at exactly the same time (I was vegetarian 12 years prior to that). I have built all my muscle and my strength as a vegan. When people learn that, they often change their opinion about veganism and become more open-minded about trying vegan meals and reducing the amount of non-vegan food that they eat."
Learn more about Dr. Zinchenko's work at sciencestrength.com and follow her on Instagram.
Christine Vardaros
Meet Christine Vardaros, a Belgium-based International professional cyclist and vegan for nearly a decade. She began her career as a pro mountain biker (MTB), before switching over to the pro ranks in road and cyclocross racing.
"I started cycling and racing as a vegetarian, then turned vegan in 2000. It wasn't until a few months later that I discovered the moral ramifications of my dietary choices. This is what now keeps me strict in both my diet and lifestyle. Shortly after I turned vegan, I noticed that I could immediately breathe better, and I recovered much more quickly from hard trainings or races. This factor alone helped me to convince my teammates to consider a switch to a plant-based diet. Even my recovery from injuries turned miraculous. Since turning vegan, I no longer get sick, my skin is much brighter, and my mood has lifted – along with my energy levels."
Vardaros uses her sporting platform to advocate veganism throughout the world.
"Once I established myself as a top cyclist, I was able to start using my cycling clothing as yet another way to actively promote veganism. Around my collar and on my butt are The Vegan Society logos. In addition, I included animal images lined up around my arm and leg bands as well as fruit and vegetable images covering my arm, shoulder and back. This design was created by NODRUGS, maker of my cycling clothing. Every time a photo of me is published and during all the live television coverage of my races (almost every one of them is now on TV), the audience will see these images promoting veganism. I also hand-pick all my sponsors so they perfectly align with my messages of veganism, healthful living and environmental preservation."
When she's not on the bike, she volunteers as a spokesperson for The Vegan Society, In Defense of Animals, and Switch 4 Good. Her talks are targeted at getting the best out of your body through a plant-based diet.
Follow Christine Vardaros on Facebook and Instagram to find out more about her cycling achievements and advocacy efforts.
Monique Sapla
Monique Sapla is a 22-year-old competitive trail runner and obstacle course racer (OCR) from London, UK who is embracing the benefits of plant-based living to fuel her sporting passions.
"I've been plant-based for two and a half years now, and as cliché as it sounds it's the best decision I ever made. I actually used to have quite a negative attitude towards the vegan lifestyle, and definitely didn't believe that I could thrive on plants alone as an athlete. Whilst I knew people who were plant-based, I didn't see any athletes in the media to demonstrate that you could be strong, fast, and plant-based, not either or. As soon as I made the switch it became apparent pretty quickly that a plant-powered diet was the best thing I could possibly do for my health and fitness, and I feel better than ever before. I'm thrilled to see how many athletes have already come to the same conclusion, with more making the connection all the time! I use my social media to show people what is possible to achieve on a plant-based diet, and also as a female athlete. I'm very aware that social media is often one big highlight reel that can make things feel out of reach, so I'm always honest, open and approachable with those who follow me."
Follow Sapla on Instagram for her latest progress and race updates.
Pat Reeves
Vegan powerlifter Pat Reeves, 73, is a registered Nutritional Therapist, author, and competitive sports person of multiple talents – competing in everything from marathons and triathlons to bodybuilding and powerlifting! Initially turning to the benefits of a plant-based diet to assist her body with healing brain cancer, Reeves now uses the power of plants to fuel her sporting passions, and has held the all age/weight National, Commonwealth, European and World records with two powerlifting Associations for more than 20 consecutive years.
"I was already vegan before I embraced multiple sports (competitive keep-fit, triathlons, racing at all levels though with particular success at marathon distance, bodybuilding and powerlifting). Whilst I have no comparison as of sporting success following a mixed diet, I'm pretty pleased to still be increasing my World deadlift record – lots of work to do for that next year for sure!"
Reeves believes the future is brighter than ever for veganism within the sporting arena, as more athletes are choosing to adopt plant-based lifestyles and use their platforms to speak out about the related issues – from personal health, to the environment and animal rights.
Find out more about this remarkable woman at foodalive.org.
Lisa Gawthorne
Team GB Age Group duathlete, Lisa Gawthorne is a passionate vegan and animal advocate, using her positive, can-do attitude to inspire others both on and off the track to embrace the power of plants!
"It is really important to show people the great things you can achieve on a plant-based diet and how you can utilise veganism to really go far in sports and fitness. The world of sports is certainly taking it more seriously now. In the past, I definitely think there was a lack of sports coaches and personal trainers who specialised in plant-based fitness and diet plans but this is changing and I am seeing more and more of these pop up to cope with the rising demand. There has been a notable increase of high profile sporting celebrities that have been adopting a vegan diet such as Lewis Hamilton, Serena Williams and Novak Djokovic – all of whom are doing very well and showing that a plant-based diet can help deliver sporting success and achievements."
Alongside her sporting successes, Gawthorne co-owns and runs vegan food business Bravura Foods and is author of Gone in 60 Minutes – a bite-sized vegan health and fitness saviour of a book that can be read in just 60 minutes!
Gawthorne's advice for other sports people interested in going plant-based and inspiring their peers to join them:
"Going vegan is the best thing you can do for yourself as it will improve your health, it's the best thing for the animals to reduce senseless suffering, and it's the best option for protecting the future of our planet. If you have kids just take a look at them – let them be your motivation – if you want to build a better world for them to live in, then adopting a plant-based diet is the most effective way of achieving this.

Take every opportunity to shout about it – it doesn't have to be a race win, it doesn't even have to be a personal best, it can be something as simple as communicating how good you feel after a workout, how strong you feel, or how much better your sleep is. Even mentioning how energetic you feel is a big win and worth shouting about – people love positivity. You are more likely to gain a credible platform with people who are curious and will come to you with questions – embrace this and enjoy helping others on their vegan journey!"
Follow Lisa Gawthorne's vegan advocacy and sporting progress on Instagram.
Leilani Münter
(Münter's quote courtesy of LIVE KINDLY)
"Never underestimate a vegan hippie chick with a race car" is the motto of professional American race car driver, Leilani Münter. Münter is also a biology graduate and passionate environmental activist.
Listed among Sports Illustrated's 'Top Ten Female Drivers in the World', Münter's tenacious attitude and racing brand Vegan Strong is bringing plant power to Nascar fans and highlighting the benefits of vegan living to new audiences around the globe. Her race car even runs on renewable energy!
Münter sits on the board of three non-profits (Oceanic Preservation Society, Empowered by light, EarthxFilm) and is featured in 2015 environmental documentary Racing Extinction. She believes it is essential for humans to adapt and evolve our ways of living to avoid destroying the planet. Her dedicated environmental advocacy efforts have seen her named '#1 Eco Athlete in the World' by Discovery's Planet Green.
Learn more about Leilani Münter's impressive achievements and important advocacy work at leilani.green and follow her on Facebook and Instagram.
We'd like to extend our thanks to Great Vegan Athletes for connecting us with a number of the inspiring vegan athletes included in this feature.